Request information
Fill out the online form to be contacted by a salesperson
Thank you Your message has been sent.
Error! Something wrong has happened
EASY JET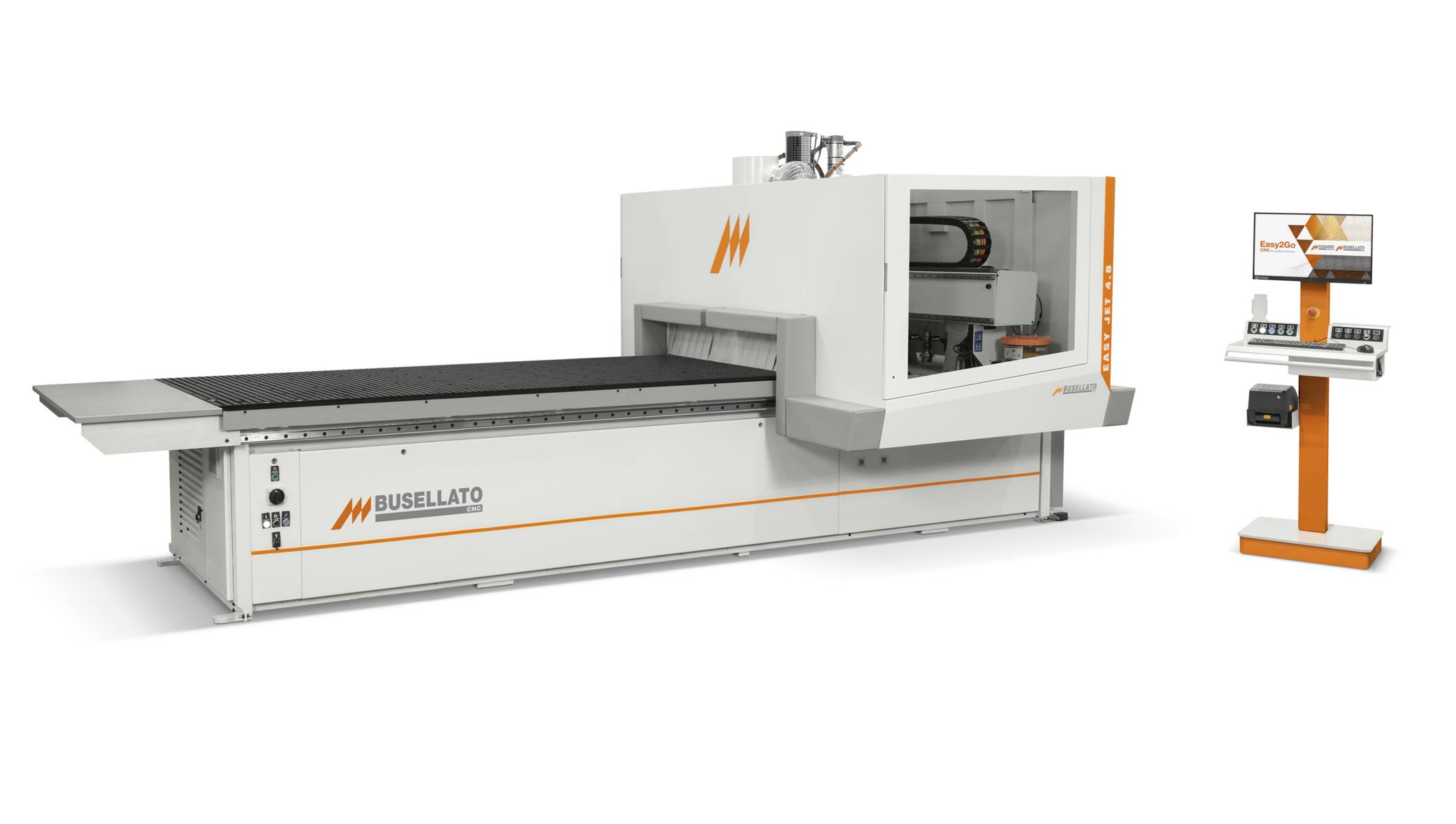 The EASY JET working centers have been designed for easy and intuitive use by specialized technicians and craftsmen. It is a compact working center, accessible from three sides, which maintains the high performance of the larger models whilst being economical. The EASY JET is ideal for manufacturing furniture parts and interior doors.
Now available whit automatic loading and unloading system "Cella Nesting"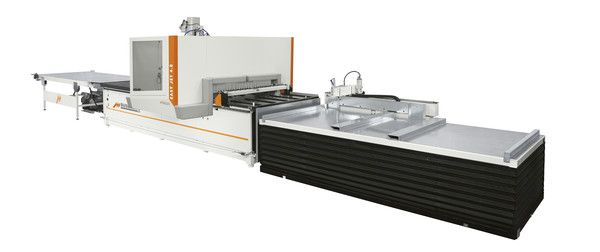 Advantages
Elevato rapporto qualità prezzo
Compact structure, reduces the space required for installation
Ottima accesibilità operatore
Technical data
Working field X - Y

Easy Jet 4.8

Easy Jet 5.12

Easy Jet 6.12

Easy Jet 7.10

Easy Jet 7.14

2486 mm x 1255 mm

3686 mm x 1555 mm

3686 mm x 1855 mm

3086 mm x 2155 mm

4286 mm x 2155 mm

Workpiece clearance

150 mm

Electrospindle power (S6)

*Version A-B
*Version C-D

6,6 kw (std)
9,5 kw (opt)

Spindles

7 or 12 (std)
11 o 18 (opt)

Tool changer

Easy Jet 4.8

Easy Jet 5.12

Easy Jet 6.12

Easy Jet 7.10

Easy Jet 7.14

8 std - 11 opt

10 std - 14 opt

11 std - 16 opt

13 std - 19 opt

13 std - 19 opt
Request information
Fill out the online form to be contacted by a salesperson
Contact us