Request information
Fill out the online form to be contacted by a salesperson
Thank you Your message has been sent.
Error! Something wrong has happened
JET MASTER RT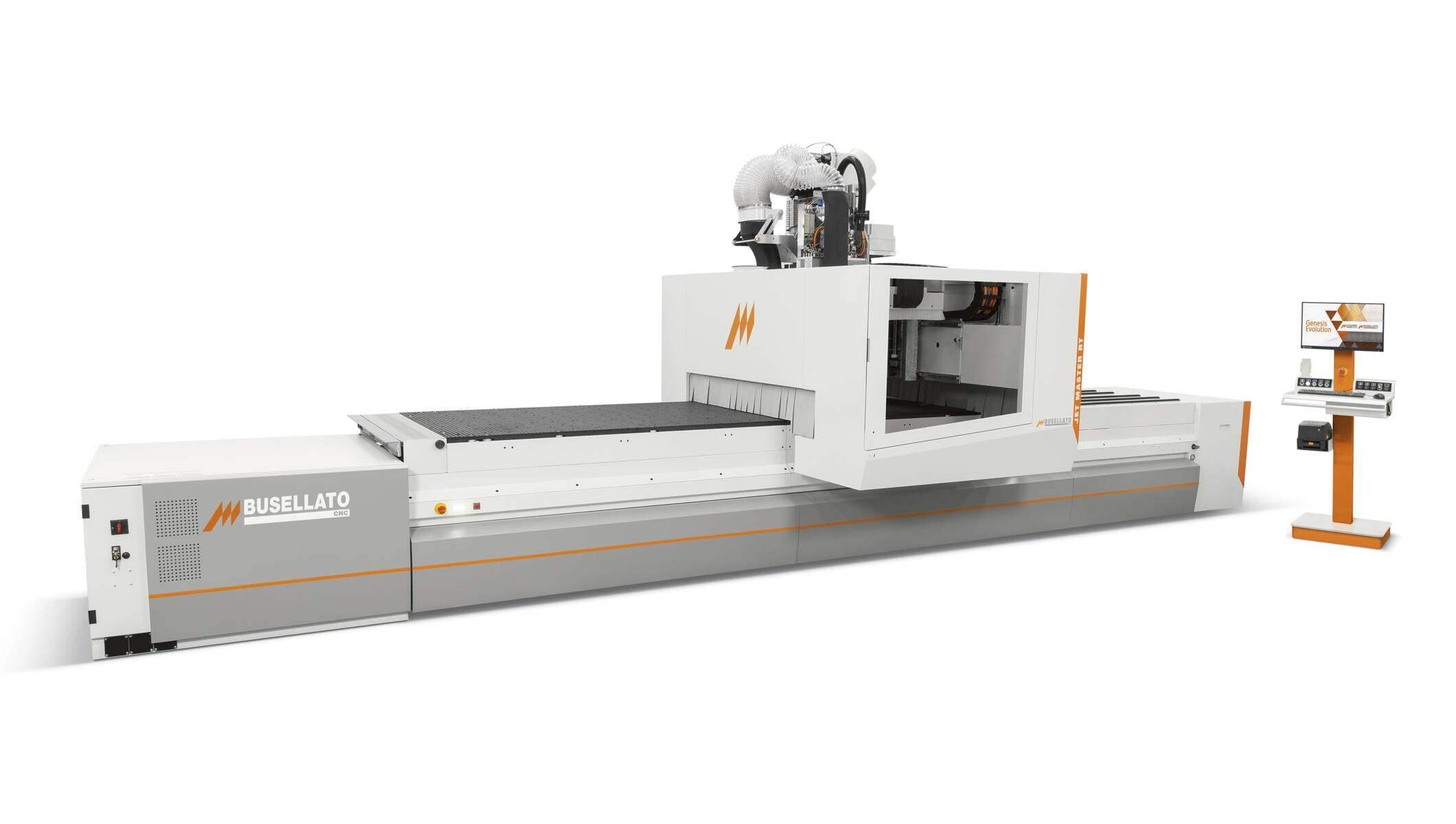 New working centers with top performance in its category. Various dimensions and a wide range of equipment make the Jet Master T with panel support working table and jet Master RT with multifunction working table extremely versatile and competitive.
Boring heads of various dimensions, electrospindle with 3, 4 and 5 axis, 1 or 2-outlet horizontal routing units for an extremely flexible machine and suitable for any machining requirement.
Technical data
| | | |
| --- | --- | --- |
| | JET MASTER RT | JET MASTER RT - XL |
| Working field X | 3715 mm | 5515 mm |
| Working field Y | 1320/1620 mm | 1320/1620 mm |
| Piece clearance | 180/250 mm | 180/250 mm |
| Power electrospindle 3/4 axis (S6) | 9,5/15 kW | 9,5/15 kW |
| Power electrospindle 5 axis (S6) | 10/13,5 kW | 10/13,5 kW |
| Spindles | from 18 to 30 | from 18 to 30 |
| Tool changer | until 54 | until 54 |
Request information
Fill out the online form to be contacted by a salesperson
Contact us