Request information
Fill out the online form to be contacted by a salesperson
Thank you Your message has been sent.
Error! Something wrong has happened
F 25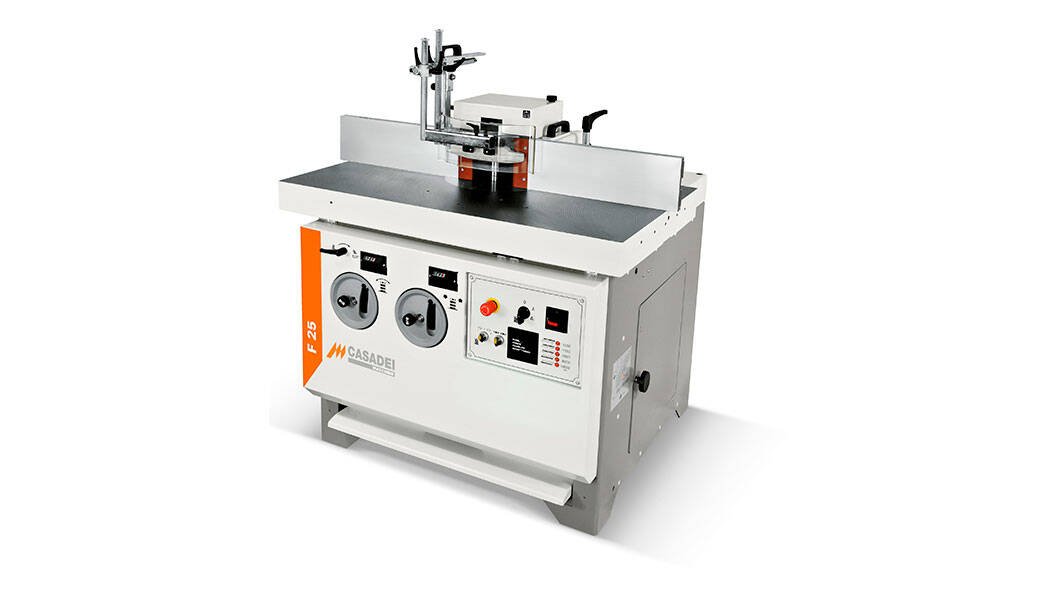 The F 25 spindle moulder with tilting spindle combines sturdiness, reliability, ergonomics and ease of use.
Advantages
Flexibility: Spindle moulder fence with movement by handwheel and mechanical digital readouts. Spindle tiltable +/- 45°. The wide range of options available allow any type of machining.
Sturdiness: Sturdy steel machine structure. Ribbed cast iron worktable which guarantees no vibrations.
Technical data
| | |
| --- | --- |
| | F 25 |
| Worktable dimensions | 1200 x 810 mm |
| Spindle tilt | +/- 45° |
| Max. tool diameter when profiling | 250 mm |
| Max. tool diameter when tenoning | 320 mm |
| Motor power (S6) at 50 Hz | 5 kW / 7 Hp |
| Motor power (S6) at 60 Hz | 6 kW / 8 Hp |
Request information
Fill out the online form to be contacted by a salesperson
Contact us