Request information
Fill out the online form to be contacted by a salesperson
Thank you Your message has been sent.
Error! Something wrong has happened
F 205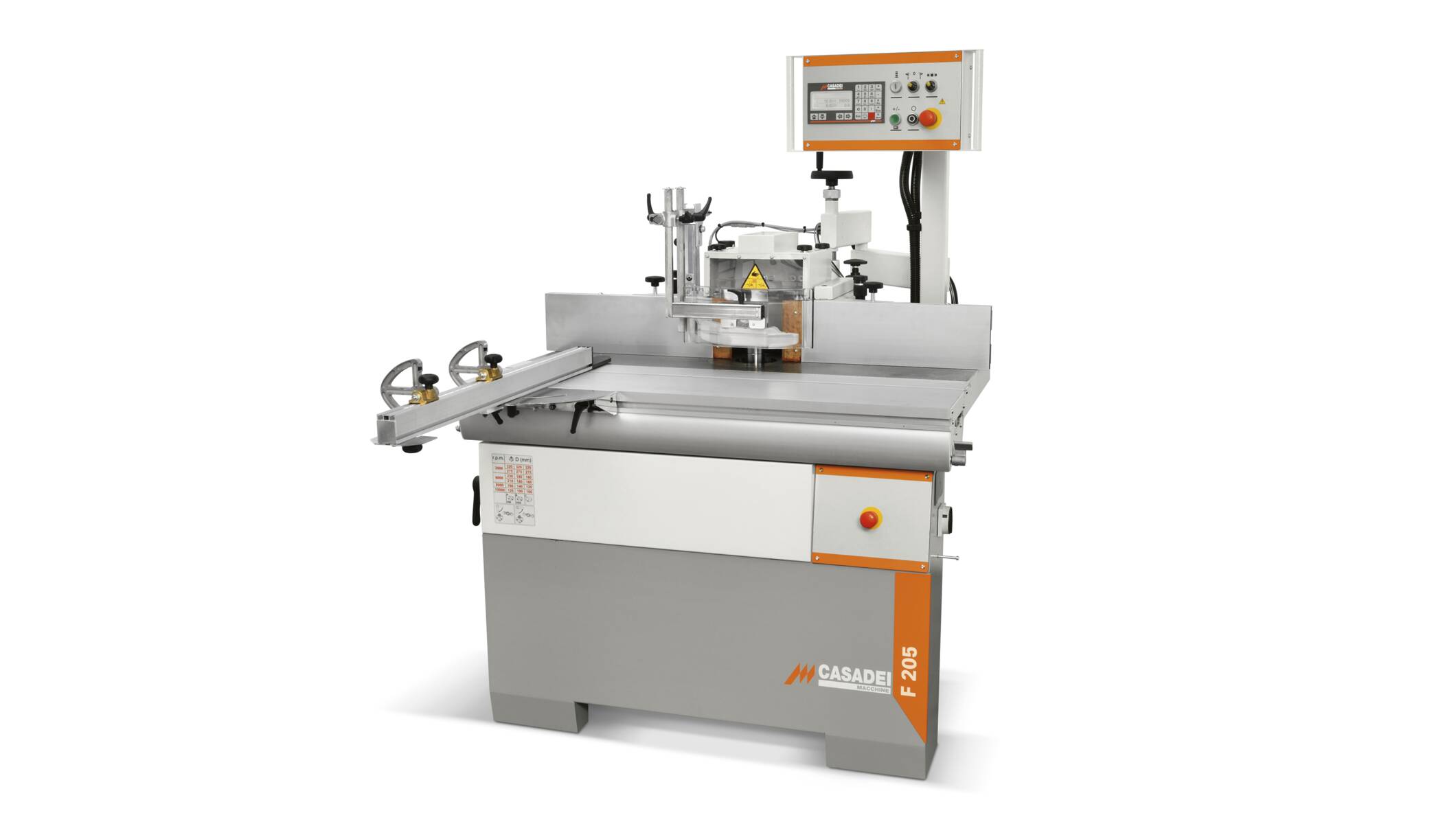 The F 205 spindle moulders are very sturdy machines with an excellent construction quality.
Advantages
Flexibility: The spindle moulder fence with three linear movements and mechanical numeric readout, allows easy machine set-ups without need for any tests, the first workpiece is already perfect! The carriage with prismatic guideways and steel ball bearings allows the machine to be used for tenoning and profiling large sized parts.
Sturdiness: Cast iron spindle moulder with heavy structure, spindle moulder tilting device on 2 very strong precise "dove-tails" available on request.
Technical data
| | |
| --- | --- |
| | F 205 |
| Sliding table dimensions | 1200 x 360 mm |
| Worktable dimensions with sliding table | 1200 x 605 mm |
| Max. spindle working height | 125 (70 if ¾") mm |
| Max. profiling tool diameter | ø 210 mm |
| Max. diameter of tool lowered under table at 90° | ø 240 mm |
| Motor power at 50 Hz | 5 kW / 6,6 Hp |
| Motor power at 60 Hz | 6 kW / 8 Hp |
Request information
Fill out the online form to be contacted by a salesperson
Contact us