Request information
Fill out the online form to be contacted by a salesperson
Thank you Your message has been sent.
Error! Something wrong has happened
FLEXA 607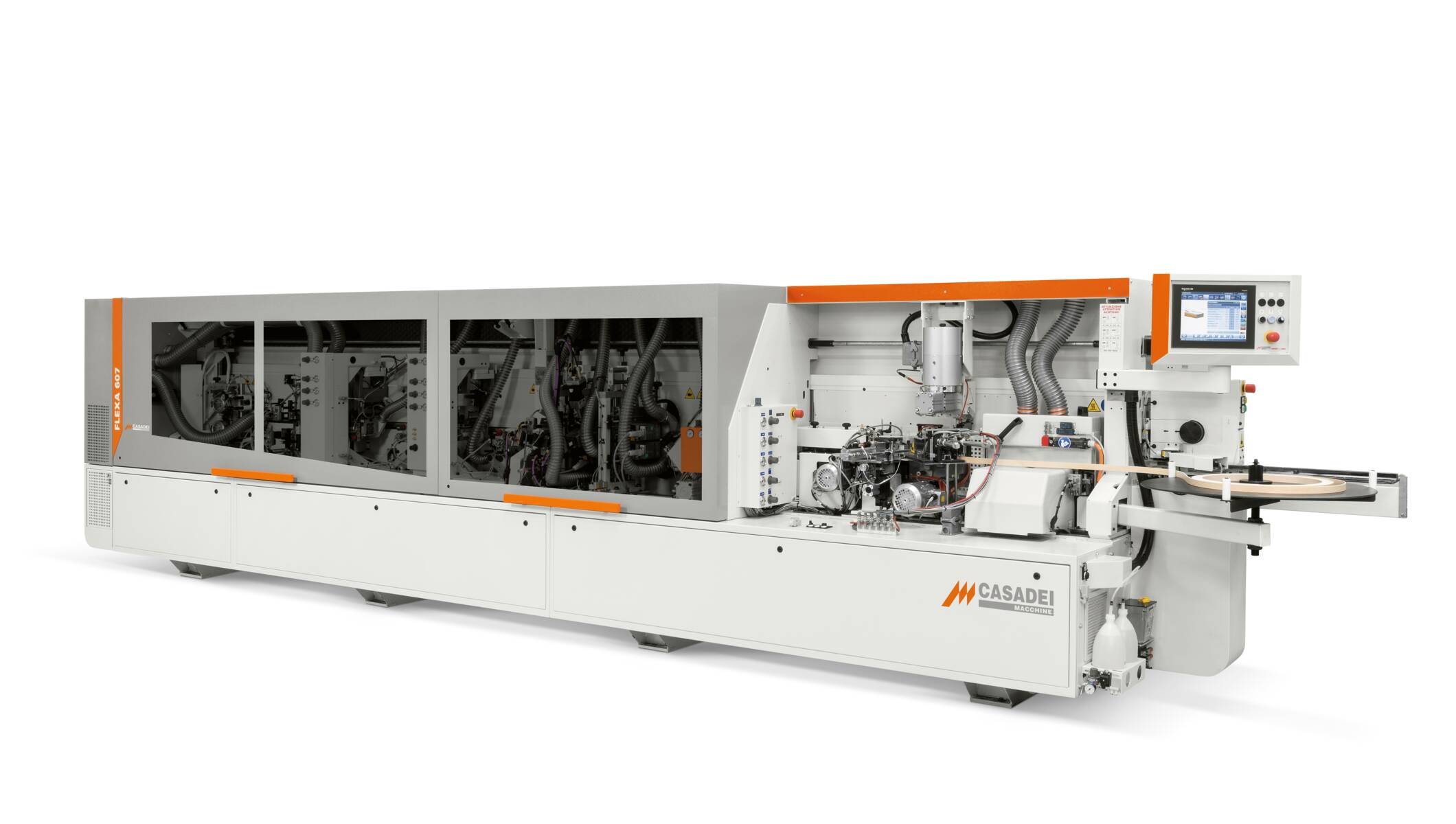 The Edge Banding machine Flexa 607 is an extremely versatile machine with high level performances that place it at the top of its category.
Advantages
Productivity: the high processing speed up to 22 m/min ensures an high productivity in all working conditions. The XE version with controlled axis allow an extreme fast and precise set-up of the machine.
Flexibility: the possibility to equip the machine with belt pressure unit allows to process any type of material.
Technical data
| | | |
| --- | --- | --- |
| | FLEXA 607 | FLEXA 607 XE |
| Panel thickness | 10 (13) ÷ 60 mm | 10 (13) ÷ 60 mm |
| Thickness coil edging | 0,3 ÷ 3 mm | 0,3 ÷ 3 mm |
| Strip edging thickness | 0,3 ÷ 15 mm | 0,3 ÷ 15 mm |
| Feed speed | 10 ÷ 22 m/min | 10 ÷ 22 m/min |
Request information
Fill out the online form to be contacted by a salesperson
Contact us