Request information
Fill out the online form to be contacted by a salesperson
Thank you Your message has been sent.
Error! Something wrong has happened
FLEXA 507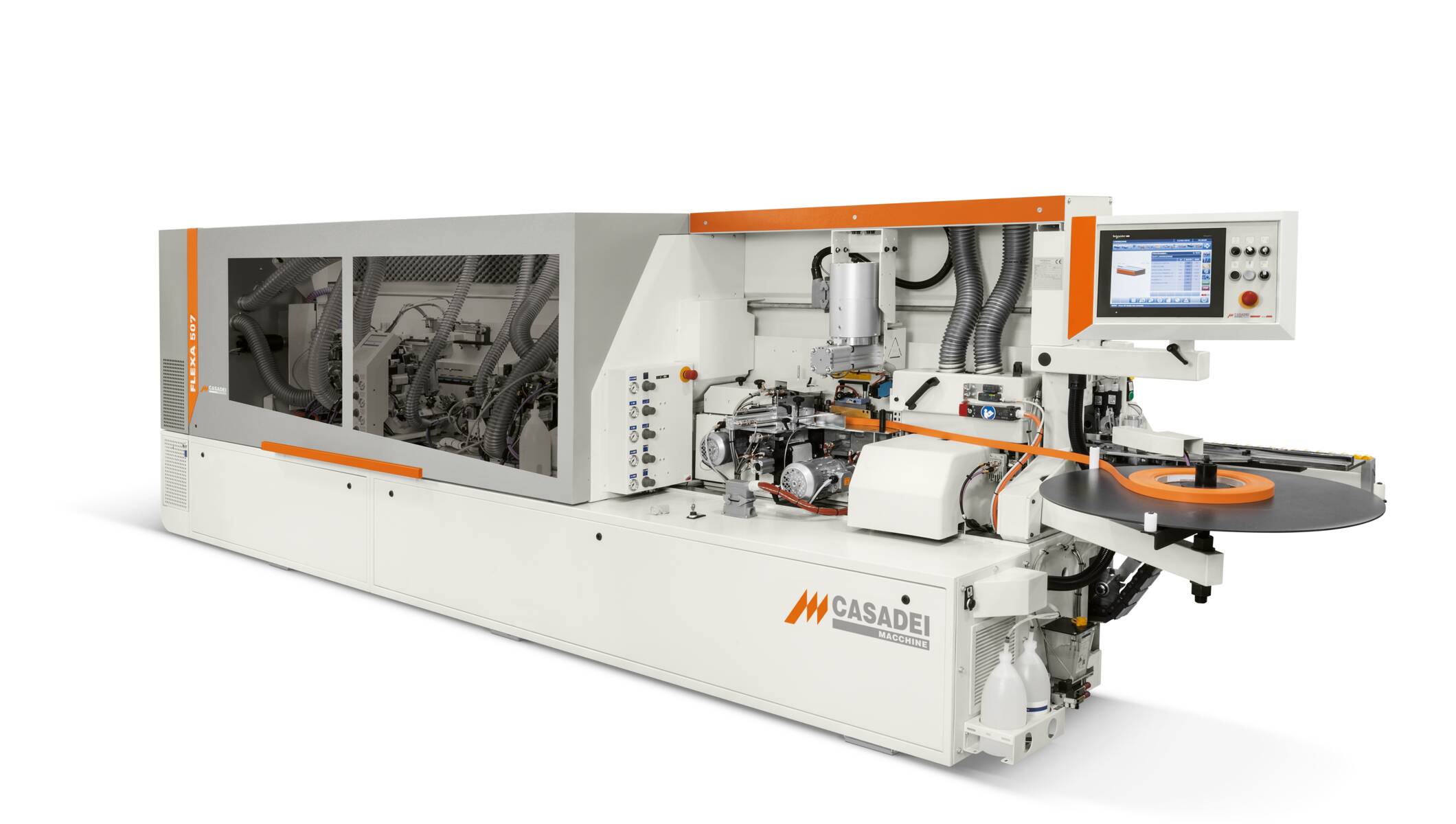 The automatic Edge Banding machine Flexa 507 is the ideal solution for all edge banding requirements. The flexibility of the machine composition, the possibility to equip the machine with controlled axis in XE version and the high feed speed make the Flexa 507 an extremely versatile machine
Advantages
Heavy structure and operating units ensure accuracy and reliability in machining.
Flexibility: wide range of options and equipments for an extreme flexible machine, suitable for any kind of machining.
Technical data
| | | |
| --- | --- | --- |
| | FLEXA 507 | FLEXA 507 XE |
| Panel thickness | 8 (13) ÷ 60 mm | 8 (13) ÷ 60 mm |
| Thickness coil edging | 0,4 ÷ 3 mm | 0,4 ÷ 3 mm |
| Strip edging thickness | 0,4 ÷ 8 mm (12 mm opt) | 0,4 ÷ 12 mm |
| Feed speed | 10 ÷ 18 m/min | 10 ÷ 18 m/min |
Request information
Fill out the online form to be contacted by a salesperson
Contact us