Request information
Fill out the online form to be contacted by a salesperson
Thank you Your message has been sent.
Error! Something wrong has happened
ALA 20 S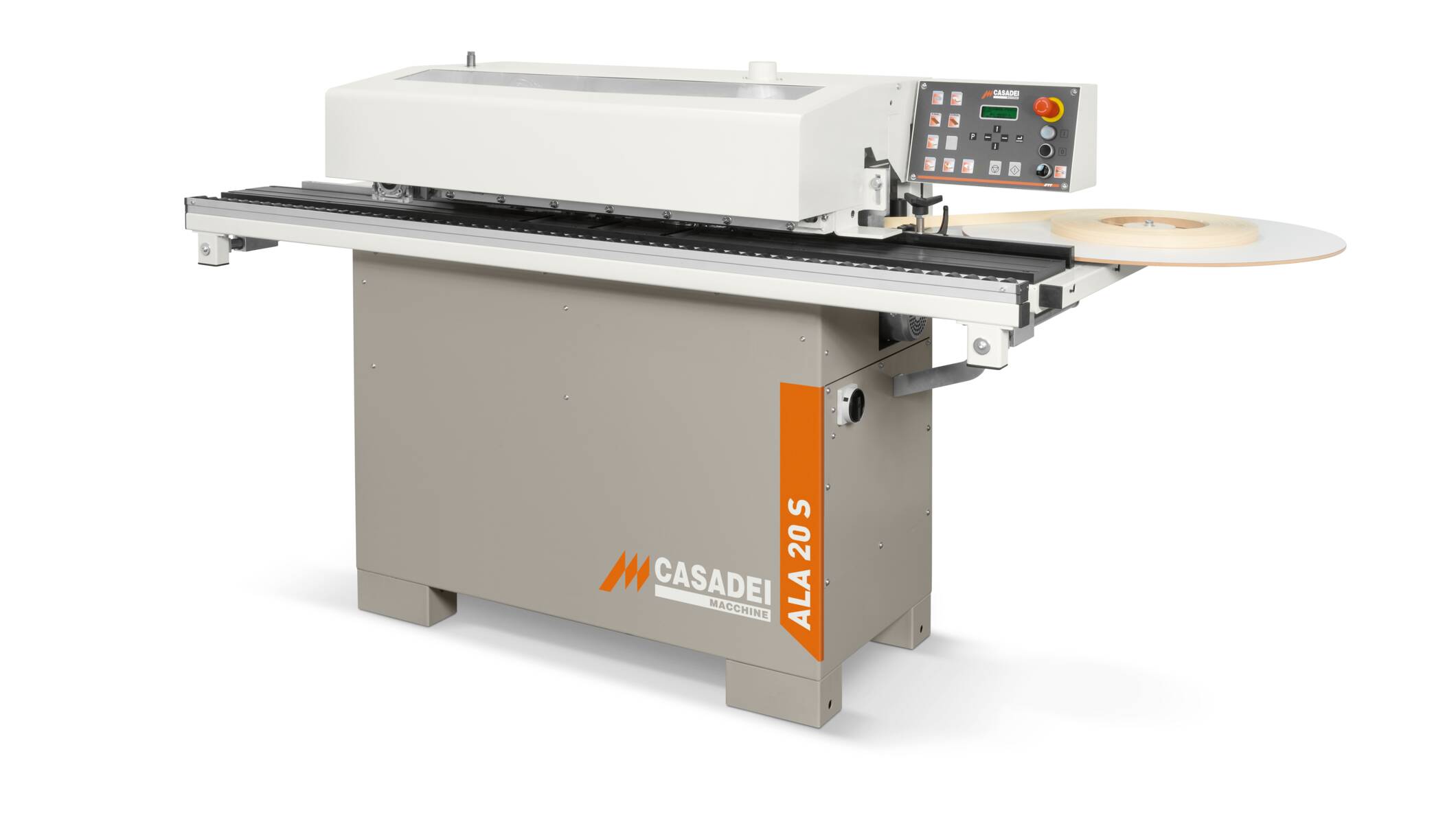 The ALA 20 S edgebander is Casadei's proposal for the craftsman.
Advantages
Reliability: the machining precision is guaranteed by the upper feeding belt and by the entry guide with micrometric adjustment according to the edging thickness.
Sturdiness: the gluing unit includes the shear for cutting the edging, a 1,4 Kg capacity glue pot with and 3 pressure rollers. Electronic temperature adjustment.
Technical data
| | |
| --- | --- |
| | ALA 20S |
| Min./Max. panel working thickness | 12 ÷ 50 mm |
| Strip edging thickness | up to 50 mm |
| Coil edging thickness | 0,4 ÷ 2 mm |
| Feed Speed | 6 m/min |
Request information
Fill out the online form to be contacted by a salesperson
Contact us