Request information
Fill out the online form to be contacted by a salesperson
Thank you Your message has been sent.
Error! Something wrong has happened
FLEXA 17 S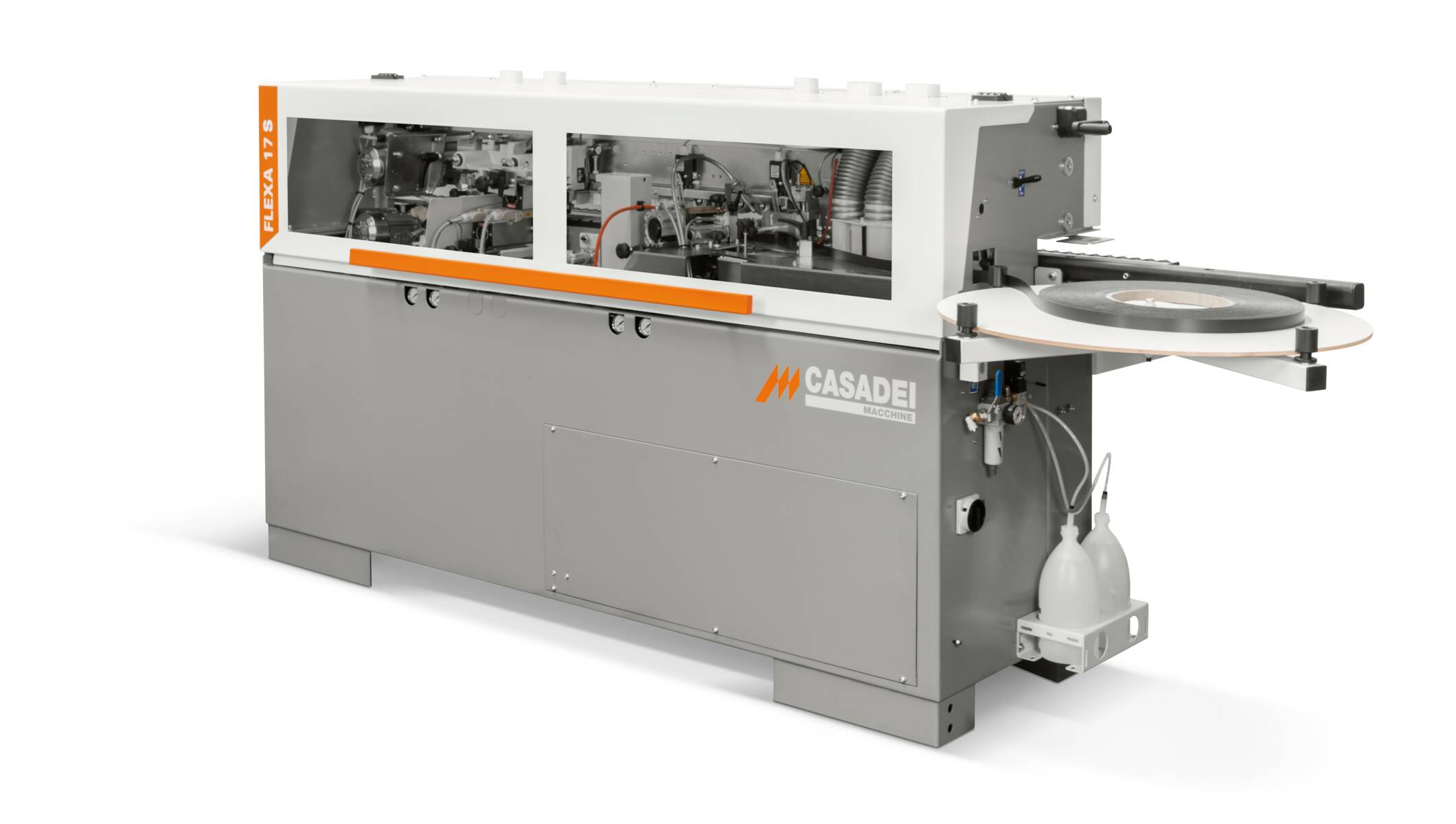 The automatic edge bander FLEXA 17 S is the ideal solution for craftsman and the small to medium industry that requires ease of use without give up quality
Advantages
The machine frame and extremely flexible units allow increasing of the productivity and realisation of any kind of processing.
Technical data
| | |
| --- | --- |
| | Flexa 17S |
| Panel thickness | 8 ÷ 50 mm |
| Strip edging thickness | 3 mm (5mm opt) |
| Thickness coil edging | 0,4 ÷ 3 mm |
| Feed speed | 7 m/min |
Request information
Fill out the online form to be contacted by a salesperson
Contact us