Request information
Fill out the online form to be contacted by a salesperson
Thank you Your message has been sent.
Error! Something wrong has happened
PS 630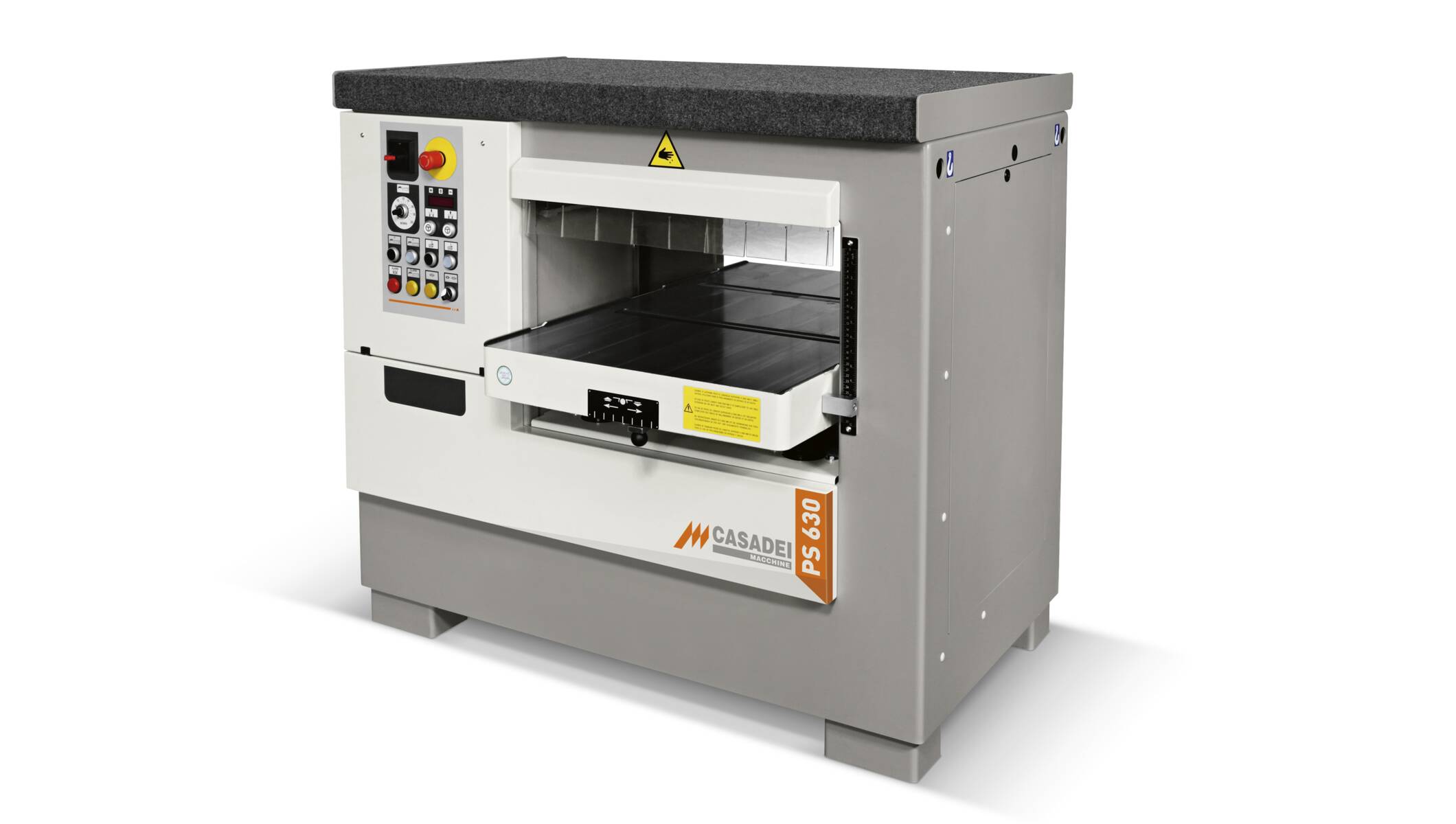 Its high performance and the standard and optional equipment available place the PS 630 thicknessing planer at the top of its category.
Advantages
Sturdiness: Machine frame of notable thickness and solid construction. Ground cast iron thicknessing table with 2 speeds raise & fall with micrometric adjustment by 4 steel screws protected against dust by bellows.
Reliability: Feed rollers mounted on independent floating ball bearing bushes. Planer unit with infeed anti-kickback fingers and segmented chipbreakers.
Flexibility: Stepless feed speed adjustment via inverter and the wide range of options available allow any type of machining.
Technical data
| | |
| --- | --- |
| | PS 630 |
| Working width | 630 mm |
| Max. stock removal | 8 mm |
| Cutterblock diameter | 120 mm |
| No. knives | 4 |
| Min./Max. working height | 3,5/300 mm |
| Motor power at 50 Hz | 9 kW / 12 Hp |
| Motor power at 60 Hz | 11 kW / 15 Hp |
Request information
Fill out the online form to be contacted by a salesperson
Contact us