Request information
Fill out the online form to be contacted by a salesperson
Thank you Your message has been sent.
Error! Something wrong has happened
F 200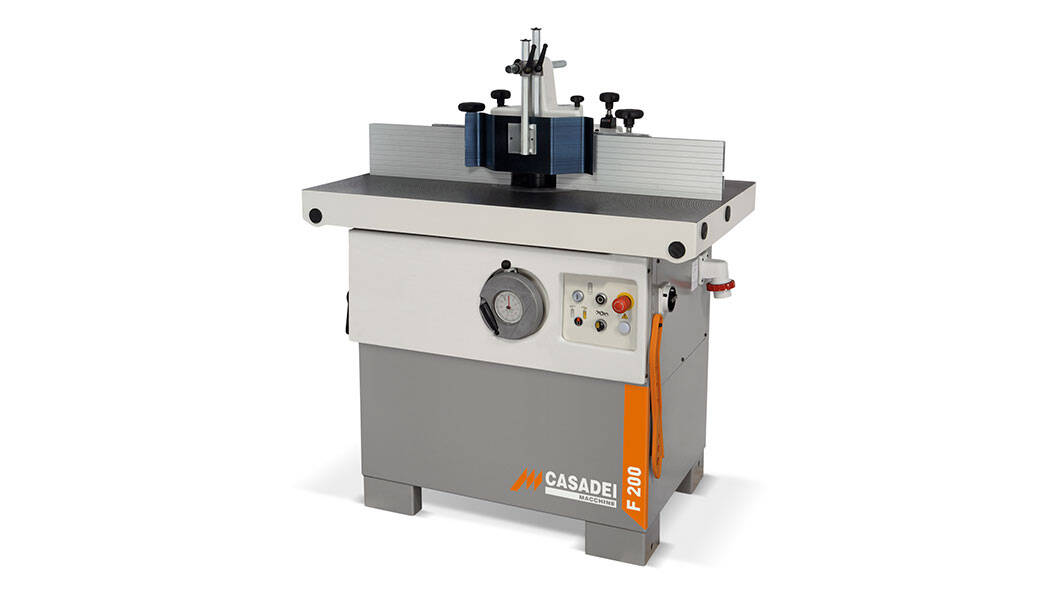 The F 200 spindle moulders are very sturdy machines with an excellent construction quality.

Advantages
Flexibility: The spindle moulder fence with three linear movements and mechanical numeric readout, allows easy machine set-ups without need for any tests, the first workpiece is already perfect!
Sturdiness: Cast iron spindle moulder with heavy structure.
Technical data
| | |
| --- | --- |
| | F 200 |
| Table dimensions | 1080 x 655 mm |
| Max. spindle working height | 125 (70 if ¾") mm |
| Max. diameter of tool lowered under table at 90° | 240 mm |
| Motor power at 50 Hz | 5 kW / 6,6 Hp |
| Moro power at 60 Hz | 6 kW / 8 Hp |
Request information
Fill out the online form to be contacted by a salesperson
Contact us