Request information
Fill out the online form to be contacted by a salesperson
Thank you Your message has been sent.
Error! Something wrong has happened
AXO 200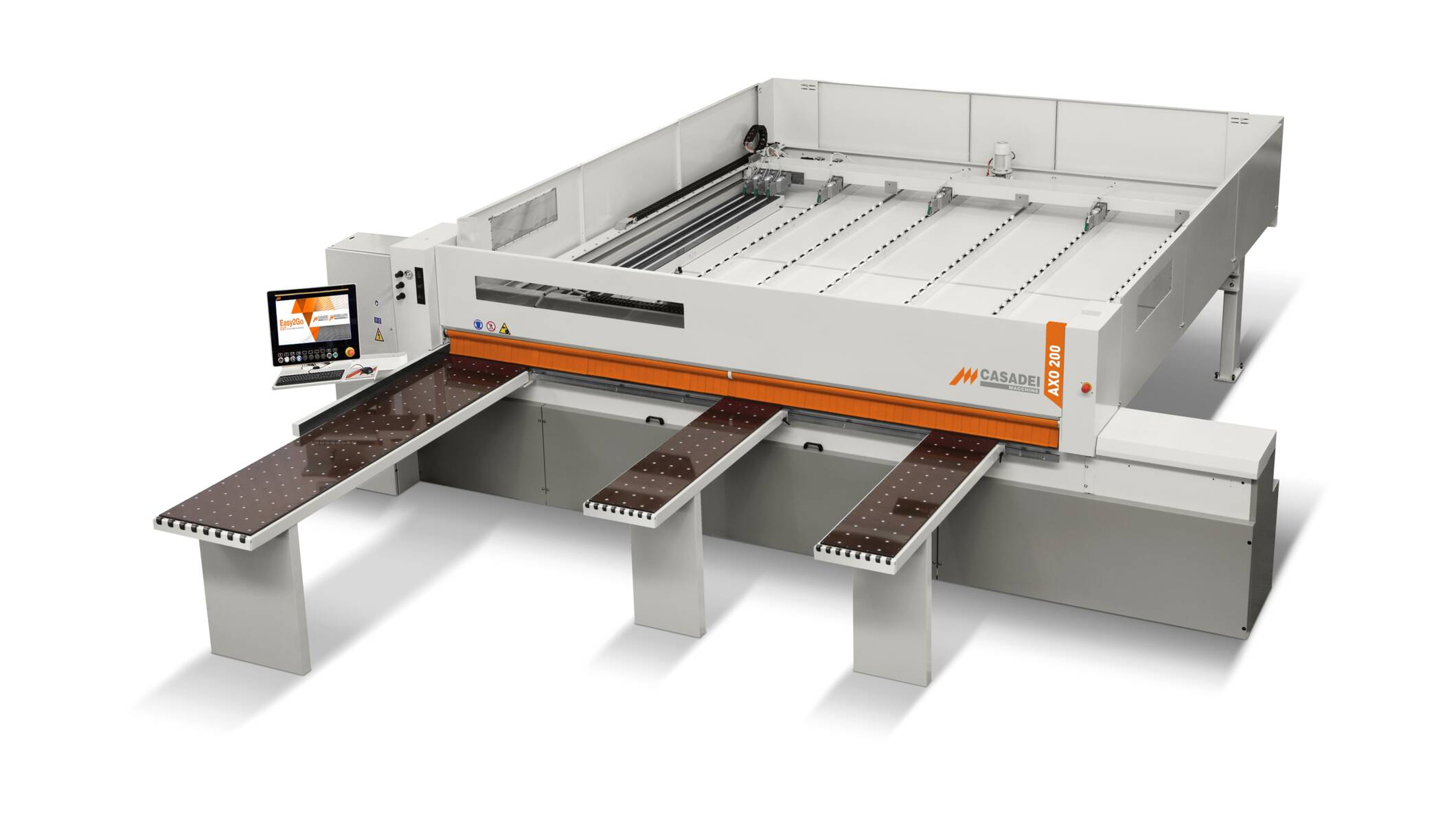 The new AXO 200 automatic horizontal beam saw combines power, reliability and functionality in a small machine.
Advantages
Flexibility: With respect to traditional machines, the AXO 200 manufactures faster, reduces labour and improves the finishing quality of the end product. Recovery of the investment is rapid even with small production lots! The AXO 200 is the ideal solution for companies who want to reduce the high production costs of traditional machines. The AXO 200 offers a large number of standard features as well as a wide range of options.
Sturdiness: Deflection-free and high rigidity steel machine frame with tubular structure.
Technical data
AXO 200

Ripping capacity
3300/3800/4300 mm
Pusher stroke
2100/3200/3200 mm
Blade projection
70 mm
Saw carriage feed speed

6 ÷ 60 m/min (std)
0 ÷ 100 m/min (opt)

Max. pusher return speed (optional)
60 m/min (std)
70 m/min (opt)
Main motor power 50 Hz (S6)
9 kW (12 Hp)
Scoring motor power 50 Hz (S6)
1,5 kW (2 Hp)
Request information
Fill out the online form to be contacted by a salesperson
Contact us