Request information
Fill out the online form to be contacted by a salesperson
Thank you Your message has been sent.
Error! Something wrong has happened
TS 35 ES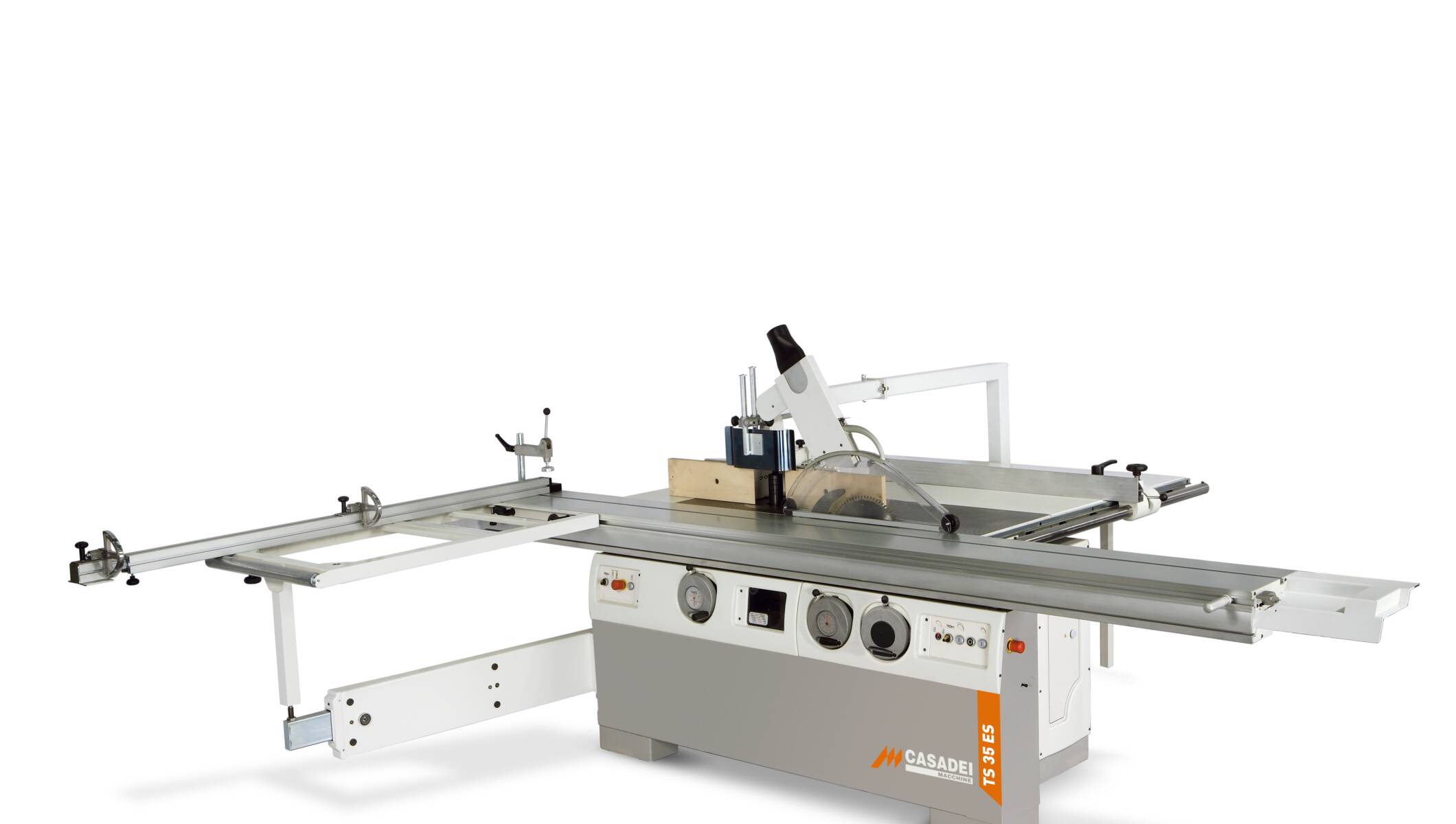 The TS 35 ES combined saw/spindle moulder has been designed to satisfy the most demanding customers.
Advantages
Reliability: saw carriage with hardened steel prismatic guides and riveted preloaded ball bearings ensuring long lasting precision.
Flexibility: the spindle fence with three linear movements and mechanical numerical readout allows easy machine set-ups without need of any tests, the first workpiece is already perfect. The spindle fence is equipped with repositioning memory.
Sturdiness: cast iron spindle moulder with heavy structure, tiltable on request.
Technical data
TS 35 ES
CIRCULAR SAW
Saw-spindle moulder table dimensions
1380 x 465 mm
Saw blade tilting
90° ÷ 45°
Max. diameter of saw blade with scoring unit installed
350 mm
Max. squaring stroke (EC) standard
220 mm
SPINDLE MOULDER
Max. spindle working height
~125 mm
Spindle moulder speeds at 50 Hz rpm
3500-6000- 8000-10000
Max. dimensions of tool lowered under table
240 mm
GENERAL FEATURES
Motor power
5 kW / 6,6 HP 50 Hz
6 kW / 8 Hp 60 Hz
Request information
Fill out the online form to be contacted by a salesperson
Contact us