Request information
Fill out the online form to be contacted by a salesperson
Thank you Your message has been sent.
Error! Something wrong has happened
LIBRA 10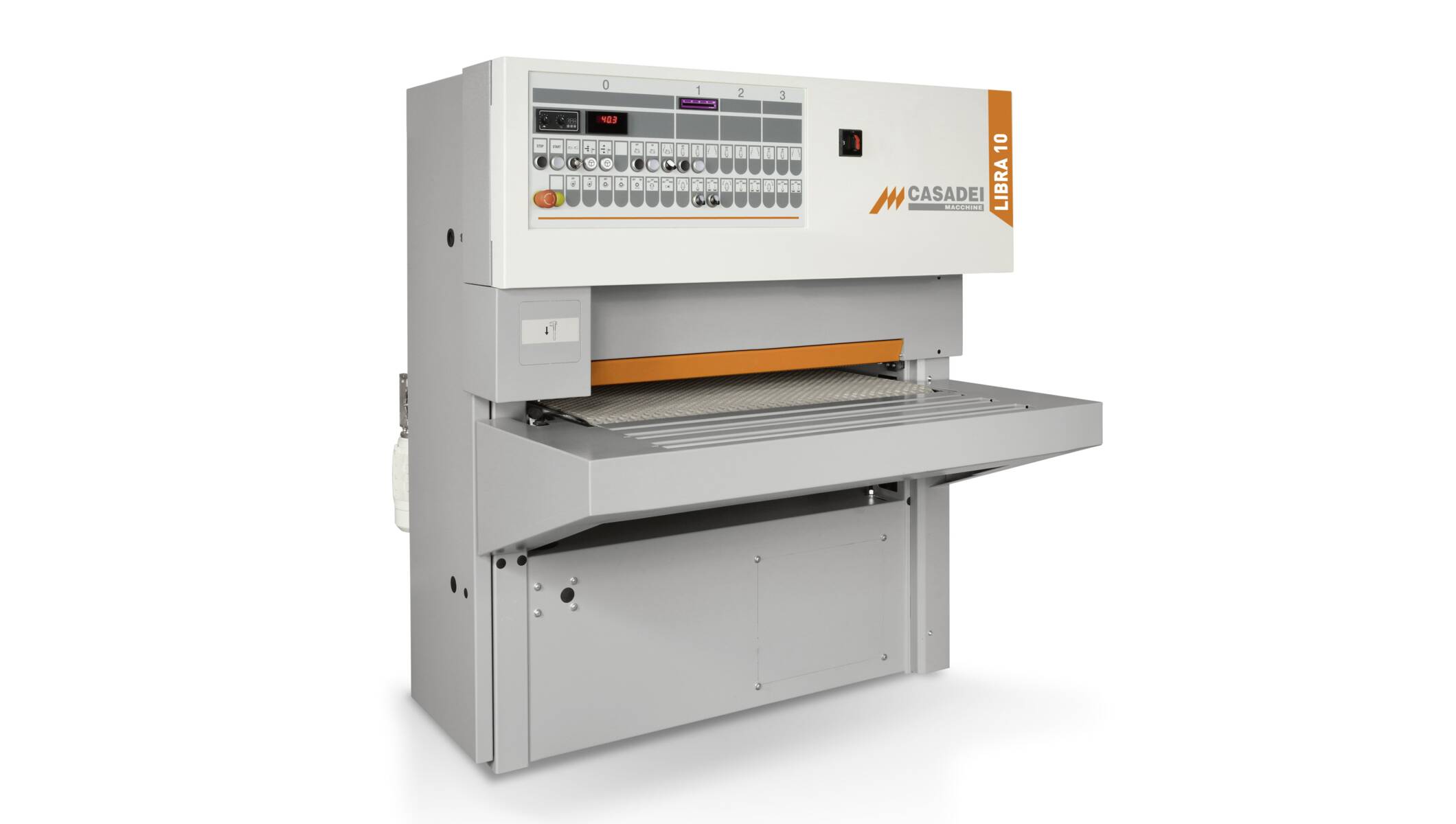 Automatic wide belt sander. Casadei's industrial technology and innovative solutions are also available to small companies.
Advantages
Flexibility: The small size of the machine and the wide range of options available make the Libra 10 a very flexible machine suitable for growing companies.
Reliability: Machining speed and consistency are the main features of this product.
Sturdiness: Very rigid machine frame with tubular structure made using a robotic welding system.
Technical data
| | |
| --- | --- |
| | LIBRA 10/1 95 |
| Working width | 950 mm |
| Min. ÷ Max. working height | 4÷170 mm |
| Sanding belt width | 970 mm |
| Sanding belt length | 1525 mm |
| 2 feed speeds | 4,5-9 m/min |
| Feeding motor power (HP) | 0,33/0,55 kW (0,4/0,7 Hp) |
| Main motor power | 7,5 kW (10 Hp) |
Request information
Fill out the online form to be contacted by a salesperson
Contact us