Request information
Fill out the online form to be contacted by a salesperson
Thank you Your message has been sent.
Error! Something wrong has happened
ALA 10 R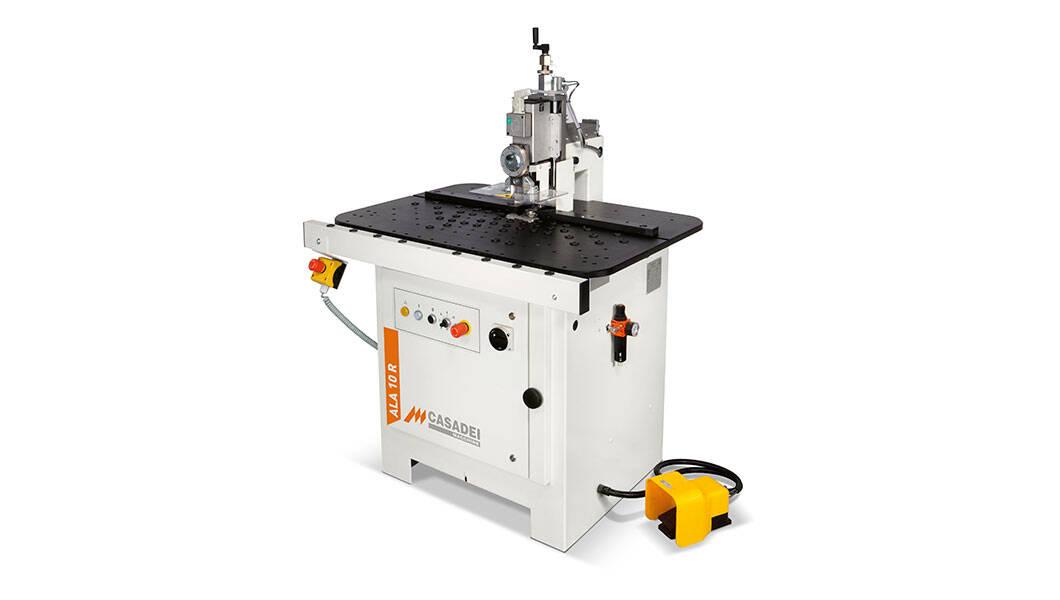 Universal trimming machine for straight and shaped panels (concave, convex and round).
Advantages
End cutting and top and bottom trimming of virtually any type of panel can be easily performed with the ALA 10 R universal trimming machine.
The trimming unit, with high frequency motors and inverter, can be equipped with combined cutterheads to trim straight or radius edges. The micrometric displacement of the top head (standard) and the tilting table (optional) can be used to trim panels with angled edge up to 45°. Trimming on round panels edged on the whole external perimeter can be achieved thanks to a convenient front foot pedal which opens the cutterheads.
Reliability: Straight panels can be end cut with absolute precision with the pneumatic end cutting unit available on request.
The worktable of the ALA 10 R is equipped with relocateable nylon inserts to adapt it to the different panel shapes and sizes.
Technical data
| | |
| --- | --- |
| | ALA 10 R |
| Panel thickness | 14 ÷ 80 mm |
| Max. edging thickness | 4 mm |
| Min. internal radius | 25 mm |
| Min. panel width | 100 mm |
| Min. panel length | 200 mm |
| Total installed power (HP) | 1,5 kW |
Request information
Fill out the online form to be contacted by a salesperson
Contact us