Request information
Fill out the online form to be contacted by a salesperson
Thank you Your message has been sent.
Error! Something wrong has happened
ALA 10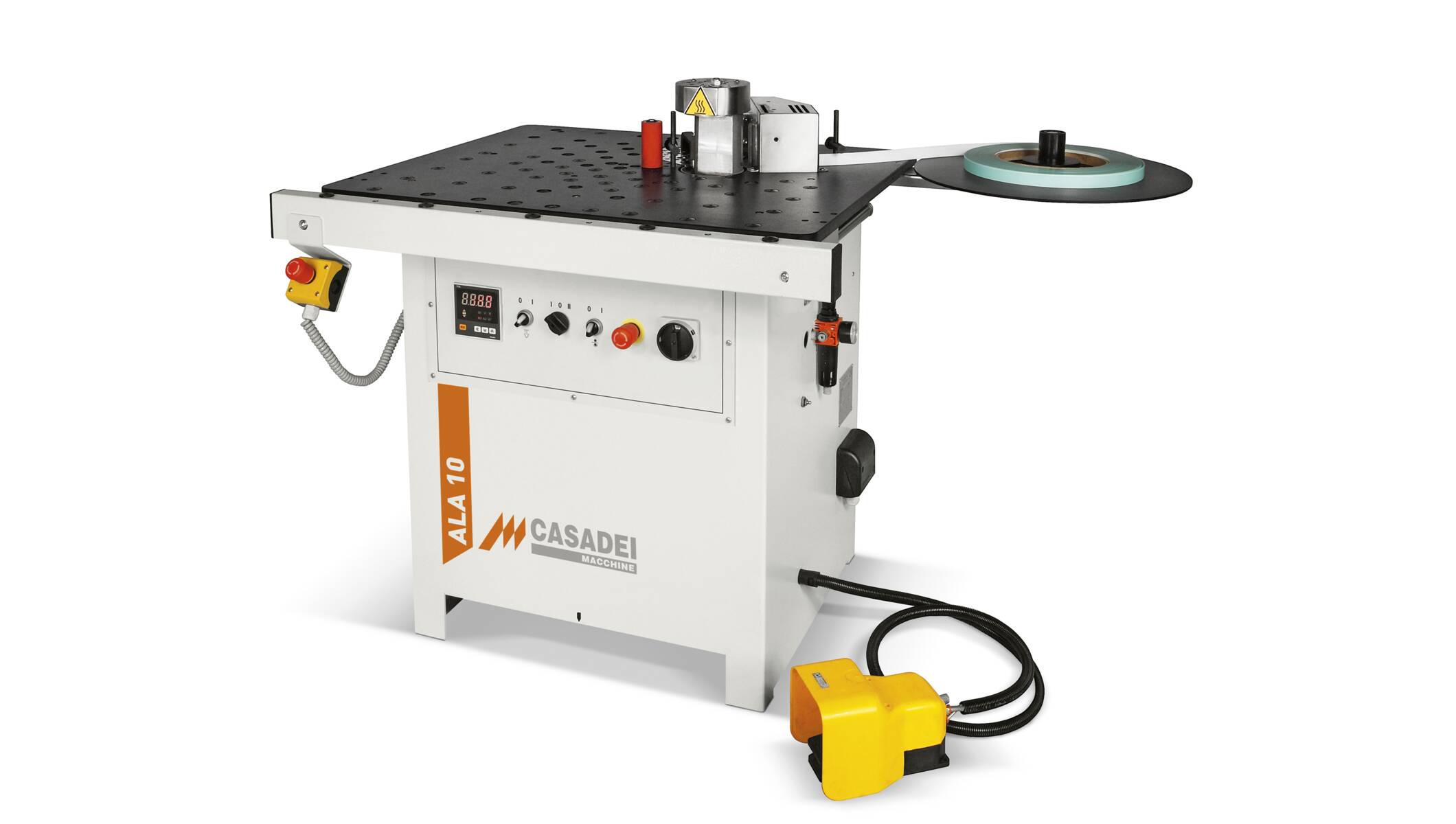 Manual edgebander with glue pot for straight and shaped panels (concave, convex and round).
Advantages
Flexibility: Virtually any type of panel can be edgebanded with the ALA 10:
- Straight panels
- Shaped panels, concave and convex
- Round panels
High flexibility tanks to the interchangeable copiers and the front extension support which allows to work even with big dimensioned panels.
Technical data
| | |
| --- | --- |
| | ALA 10 |
| Panel thickness | 8 ÷ 80 mm |
| Pre-cutted strip edge thickness | 0,4 ÷ 3 mm |
| Minimum internal radius | 25 mm |
| Minimum panel width | 50 mm |
| Minimum edge length | 210 mm |
| Two feed speeds | 4-8 m/min |
| Installed power | 3,5 kW |
Request information
Fill out the online form to be contacted by a salesperson
Contact us