8-12.05.2018
Milan, Italy
Hall 1 - Stand N11
Casadei Busellato will participate at Xylexpo with a wide exhibition area to show you new and innovative technological solutions, result of the constant research of our technical departments experience. Our technicians and area managers will be available for any question you may have. You can get your free entrance ticket by following this link:
High level solutions and technology: This year Casadei Busellato will present during the XYLEXPO exhibition its wide range of classic and special machines and CNC working centres. Great news at the exhibition: new machines, accessories and options.
MACCHINE TRADIZIONALI
LINEA BASIC
New circular saw SC 40 P with electronic control "FOX 100" that allows to manage blade tilting, lifting and the motorised guide, sliding on ball bearing screw.

MACCHINE SPECIALI
SEZIONATRICI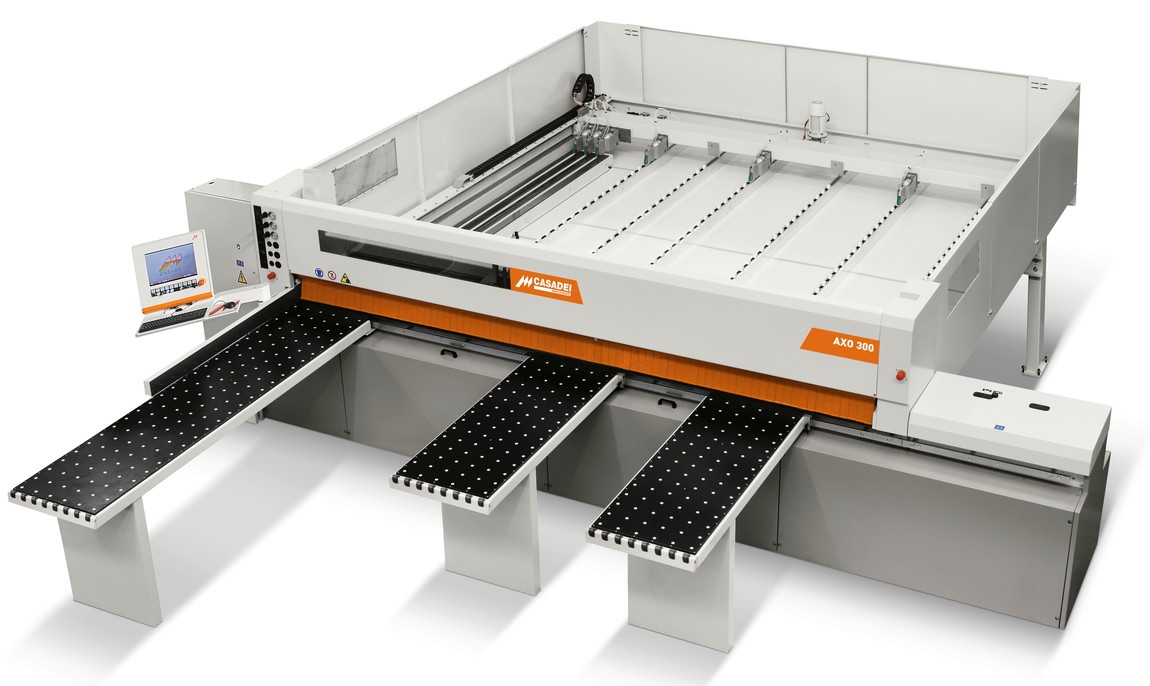 High performance thanks to the increased speed of the saw carriage and pushing unit.
New options available for an extreme competitive machine, such as saw carriage with independent saw blade and scoring blade raise, optimised raise of the blade, device for groove and slots execution and postforming.
AXO 300 shown at the exhibition equipped with labelling machine and optimiser "Perfect optimiser Plus".
SPECIAL MACHINES
EDGEBANDER
Discover the new FLEXA 507 and FLEXA 607. The new Casadei edge banding machines Flexa 507 and Flexa 607 are at the top of its category thanks to the high and adjustable feeding speed and its wide range of options available.
Reliability and versatility for edging without compromise.
The automatic Edge Banding machine Flexa 507 is the ideal solution for all edge banding requirements. The flexibility of the machine composition, the possibility to equip the machine with controlled axis in XE version and the high feed speed make the Flexa 507 an extremely versatile machine .
Machine shown at the exhibition equipped with controlled axis.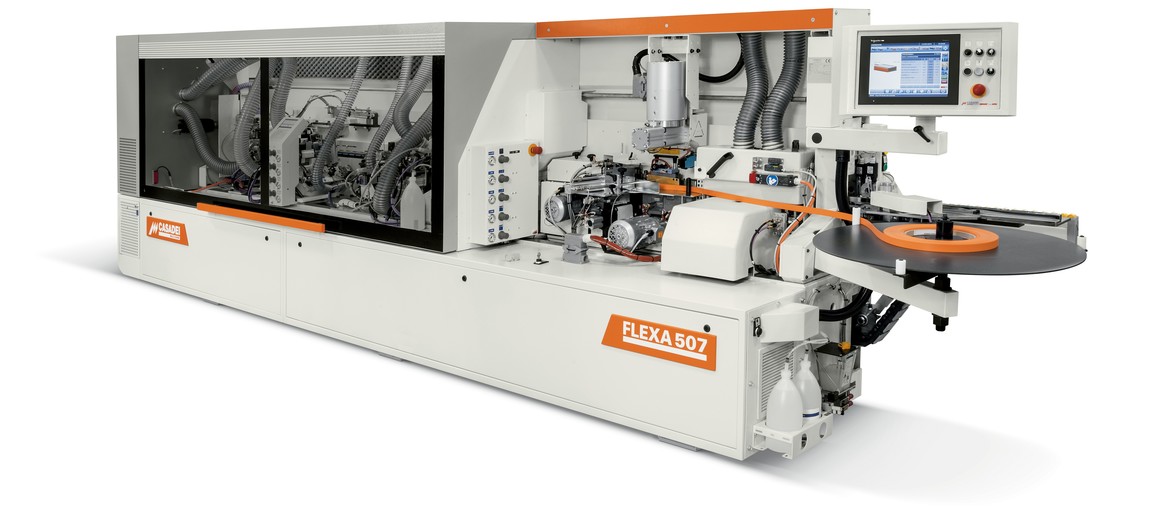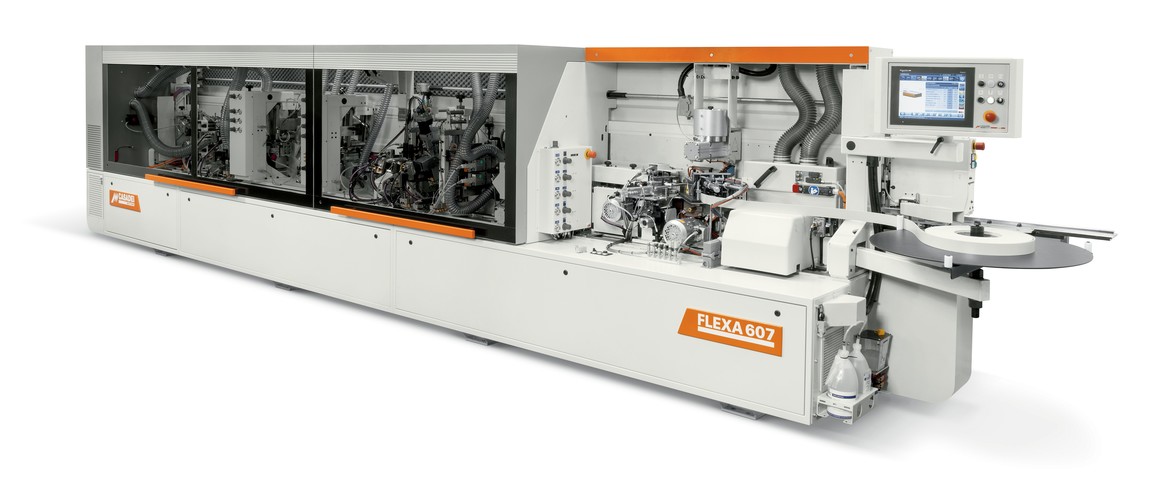 Excellent performance for large industries.
The belt pressure unit, gluing capacity of 15x60 mm, reverse rotation of the glue spreading roller from the control panel and the adjustable feed speed up to 22 m/min. are the main features of the FLEXA 607.
MACCHINE SPECIALI
LEVIGATRICI
Machine for the industry with requirements of flexibility, precision, excellent finishing and high production capacity.
The 2.620 mm belt length allows an efficient cooling and extended life of the abrasive belt.
This to the benefit of the product finishing degree.
Machine shown at the exhibition equipped with touch screen control FOX 1000 S that allows to manage all machine functions.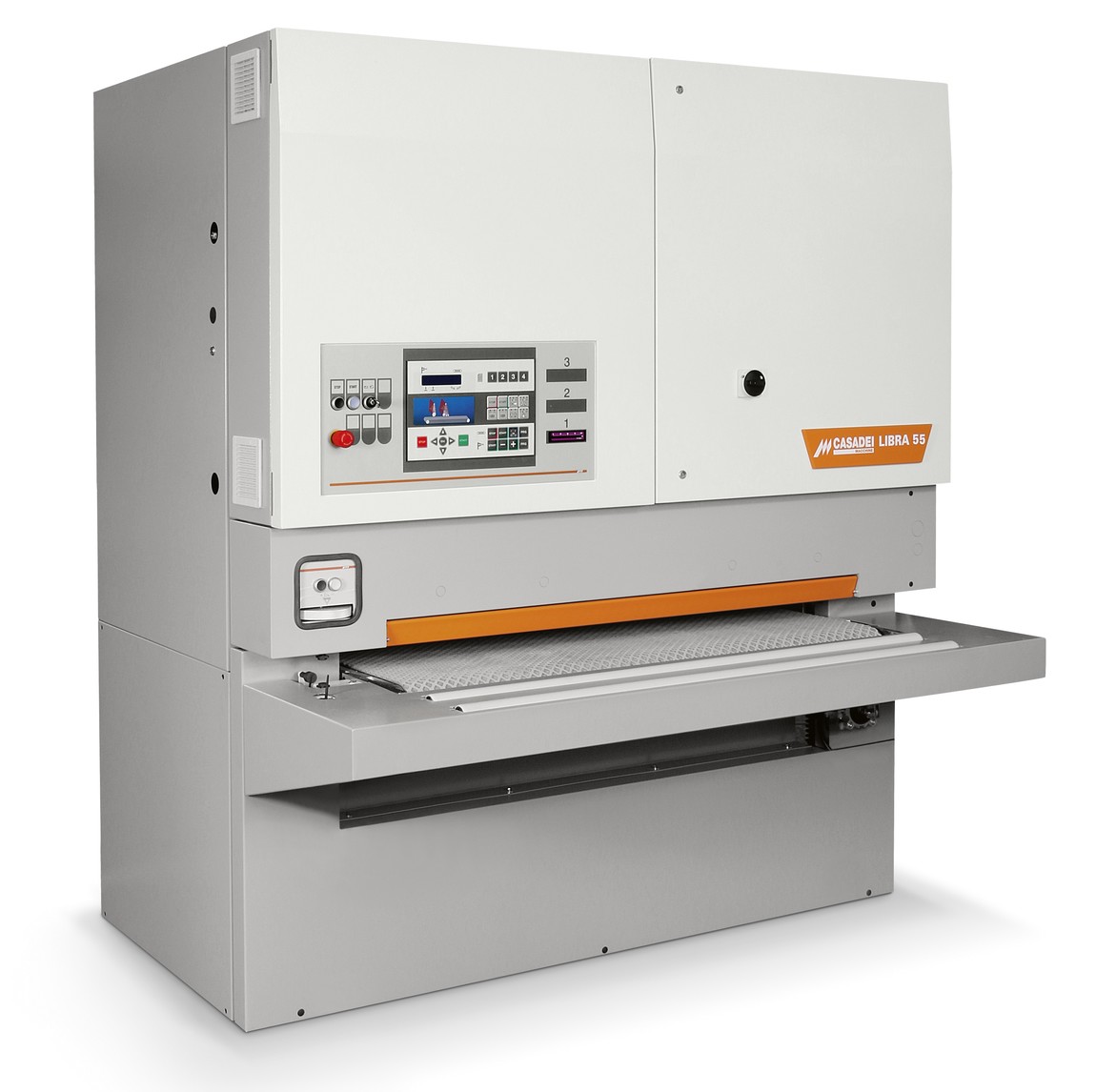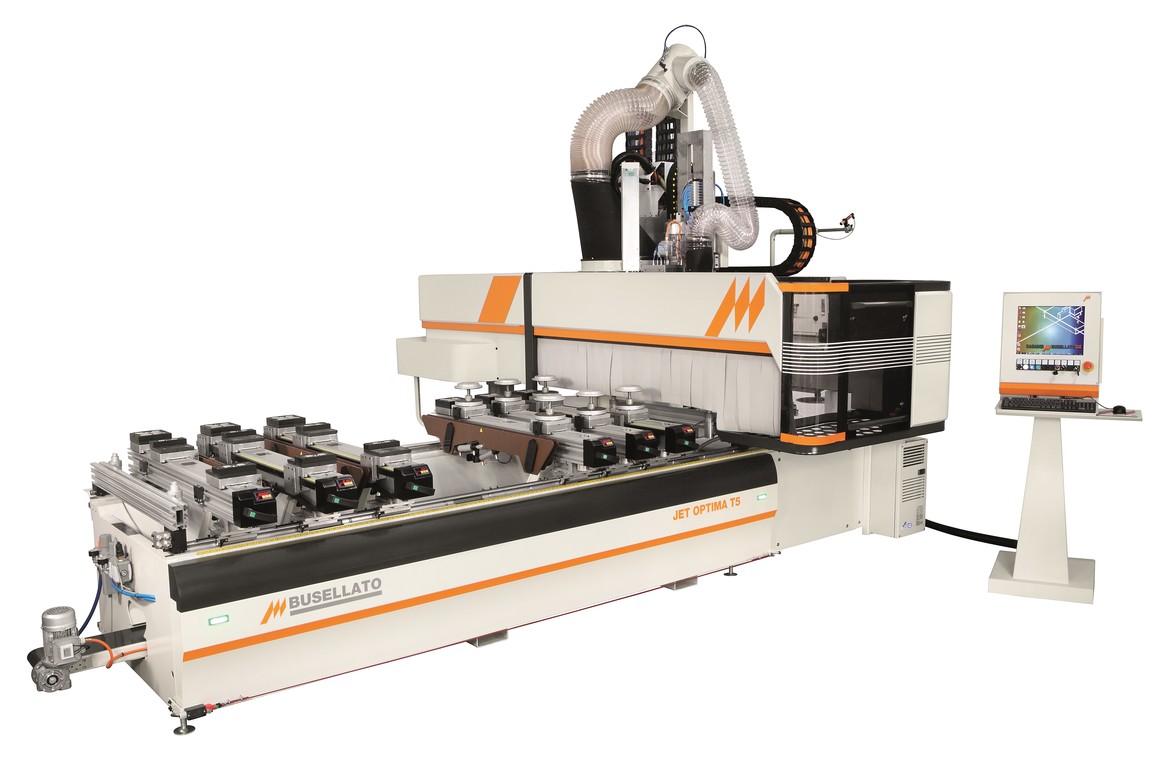 Working centers without limits: Jet Optima T5 equipped with automatic positioning "Jet Fast" that increases its flexibility and productivity. The high speed allows movement of the panel supports, vacuum cups and clamps.
Flexible and reliable working center for machining of panels and solid wood, with working area in Y of 1900 mm.
With its versatility of processing
offered by the 5 axis unit "Jet 5" Jet Optima T5 is the ideal machine for modern artisan companies, that require different and fast processing without renouncing to high quality.